Assesso is a Rising Star
ISG Provider Lens™ Analytics Services 2021 Brazil research ranks Assesso as "Rising Star" in Data Lifecycle Management Services quadrant.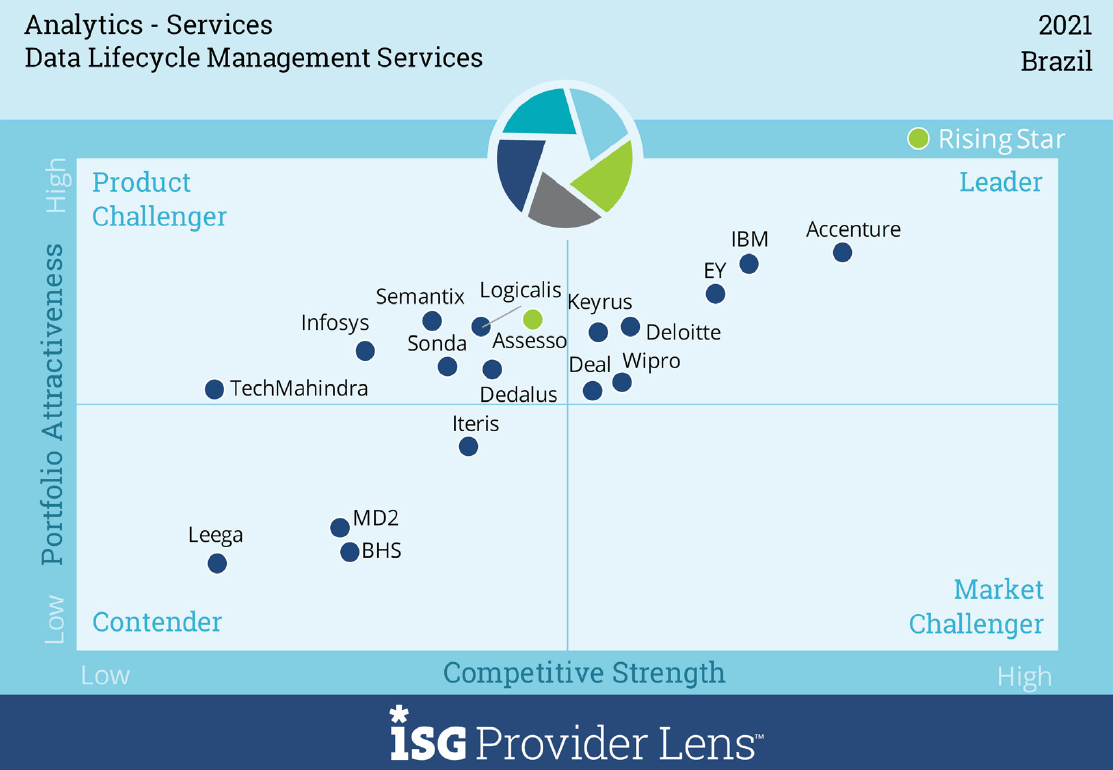 According to the study, the Datacare platform developed by Assesso offers a suite of data management services, featuring low-code/no-code functions for data auditing, data quality with local specifications, data consistency, data sanitization, as well as data enrichment and data referencing across multiple sources.
The study highlights certifications earned by Assesso, as well as the application of methodologies developed by MIT, that make Assesso capable of delivering best practices in data lifecycle management.
Rising Star is a rating given to companies that exhibit competitive strengths that can leverage the company's position in a short period of time.
Download the ISG Provider Lens™
You can download a free customized version of the ISG Provider Lens™ Analytics Services 2021 study. Fill out the form below to receive a copy in your email.
Information Services Group (ISG) (Nasdaq: III) is a leading global technology research and consulting firm. A trusted business partner to more than 700 customers, including more than 75 of the world's top 100 companies. Founded in 2006 and headquartered in Stamford, Connecticut, ISG employs more than 1,300 digital-ready professionals operating in more than 20 countries – a global team known for its innovative thinking, market influence, deep technology and industry knowledge, world-class research and analytical capabilities based on the industry's most comprehensive market data. For more information, visit www.isg-one.com.